When he entered the world of film, Anant Nag was lanky and handsome. Whether he played the mean, selfish son of a landlord in Shyam Benegal's Ankur, the conniving brother in Kalyug, or the romantic pilot in Puttanna Kanagal's Bayalu Daari, he portrayed every role with  élan and intensity. He could evoke sympathy as a lovelorn youngster as well as hatred for his negative roles. He was capable of tickling our funny bone with his comedy turns in films such as the Ganeshana Maduve series.
Though he was a newcomer, the audience saw him sharing the screen space with legendary actors of his time like the late actor Kalpana and Julie Lakshmi. If his commercial films ran houseful across Karnataka, he also worked in parallel cinema in Kannada (Minchina Ota, Accident, Nodi Swamy Naavu Iradu Heega) and Hindi (Nishant).
He was part of the iconic television series, Malgudi Days, directed by his late brother Shankar. The two brothers were the main propagators of Kannada theatre in Bengaluru in the '70s and '80s. They even founded the amateur theatre group — Sanket. Despite his success in cinema, Anant always made time for theatre.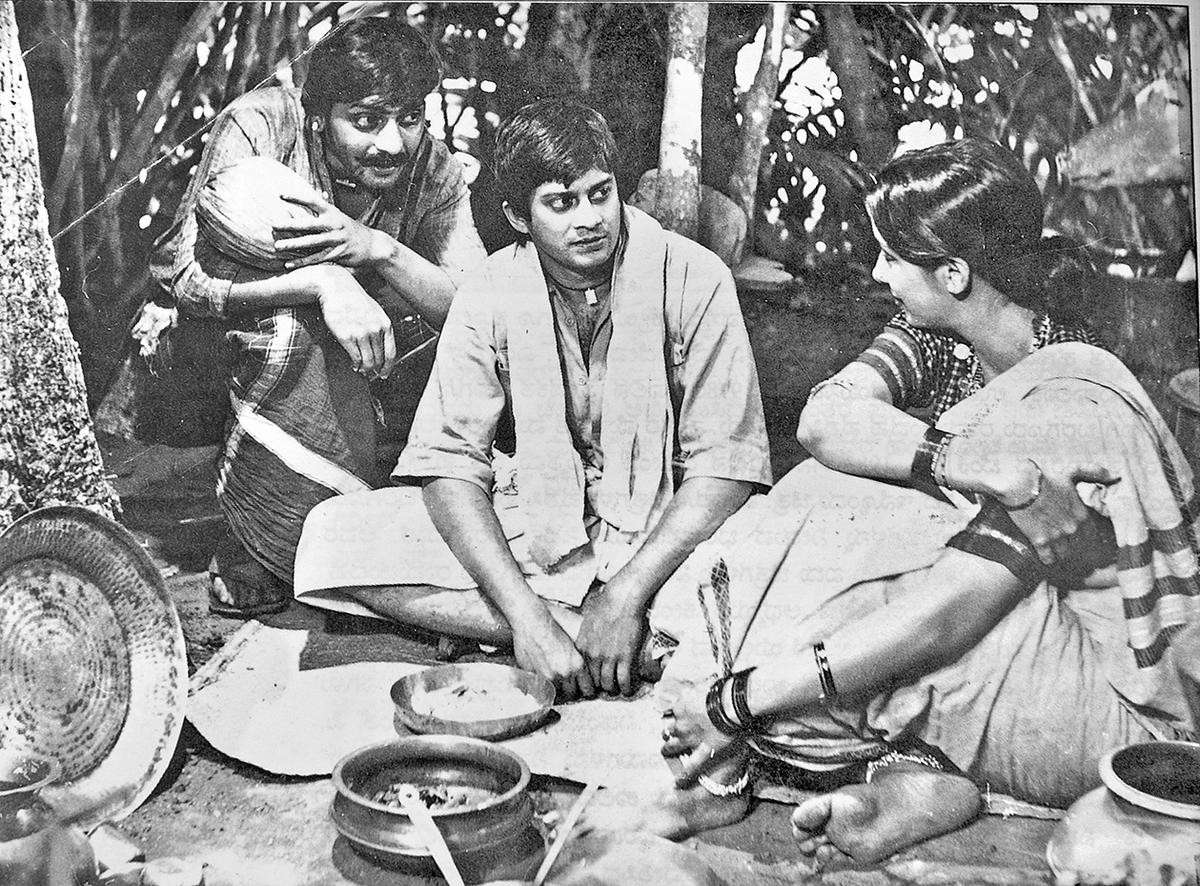 From his debut in PV Nanjaraja Urs' Kannada film Sankalpa to KGF Chapter 1, Anant has been there and done that. He has worked with legends and budding directors.
This year, he celebrates 50 years in the film industry. Even today, he is a busy man. The actor is being felicitated by fans and organisations for the remarkable milestone.
Amidst this hectic schedule, Anant, speaks to The Hindu over a call about cinema and what it means to him starting at the very beginning.
One way ticket
"I grew up in two ashrams — one in Uttara Karnataka and then in Dakshina Karnataka. I led a sheltered life and was adept at the life in the ashrams. Academically, I was in the top five ranks always." Things changed drastically for Anant when the family moved to Mumbai. "School was in English medium. I could not cope and felt lost. Suddenly, I was at the bottom of the class. I chose arts, I was unsuccessful, tried literature, failed there too." Anant tried to join the Army, but was rejected as he was underweight. "I lost interest in academics, and was thinking of going back to the ashram."
That was when someone suggested acting. "Those days, failures were told by teachers and family to become actors. It was considered a profession for those who could do nothing else. I got a break in theatre and felt destiny had ushered me on stage."
Though terrified initially, Anant says, he dived into the world of rehearsals and characters. "I started discovering myself. I regained my lost confidence. Theatre helped me find myself and in five years I had acted in 50 plays." Anant started his stage journey with Konkani theatre. "I enjoyed acting because though my personal life was miserable, I could be anyone on stage. Gradually, film offers started pouring in."
Cinema, Anant says, is like going on a road with a one-way ticket. "Once you get into this field, cinema consumes you. There is no way you can return. It is like riding a tiger all the time. Try getting off its back, and you can be attacked."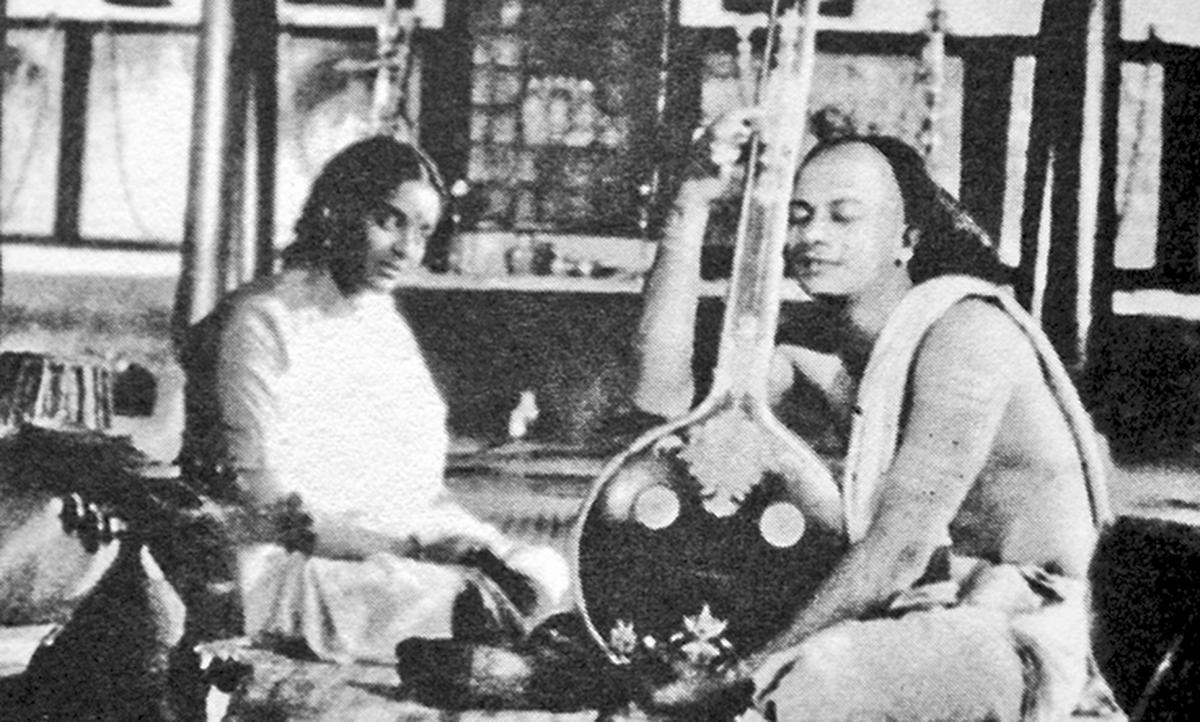 Second wind
About him sustaining in the industry for 50 years, the actor says, "It was not my efforts alone, but the love the audience gave me. They made my films a success. Equal credit goes to the directors, producers, and most importantly, the writers. They wrote specific roles for me and I am grateful to each one of them."
After a while, Anant started getting bored with his roles. "By the time I was 40, I was questioning myself — what was I doing? Why was I repeating the success formula over and over again? Once again, I was in a dilemma, I did not want to repeat myself on screen. Art cinema, which offered me scope for experimentation, had limited reach those days. Even the remuneration was nominal. Ultimately, cinema is meant for entertainment. People come to watch your film, not to get patronised, but to get entertained."
"Success and failure is not in anyone's hand. A film you think nothing about, may become a blockbuster and one that you pinned all your hopes on, may go unnoticed. Also, when you are an actor, sometimes you are left with no choice, but to do the role you are offered as that is what people wish to see you as. It is also a question of money for the producer. So, in the end the numbers do count."
That is when Anant started exploring comedy. His Ganeshana Maduve series with Vinaya Prasad is still remembered for the laughs they provide. "I also did a lot of dark comedy in films such as Udbhava, Yaarigu Helbedi where I explored negative characters with shades of humour."
Anant then took a break to venture into politics. After a short stint, he decided to return to films. "I was now in my 50s. As someone who ragged my seniors who still played the lead with significantly younger heroines, I was terrified of being bullied by my juniors. I decided I would not do lead roles and started to explore strong character roles. This attitude comes only from theatre, where you give your best even for a two-minute role on stage. Sometimes supporting roles are written better than leads."
Despite this switch, the films that he was a part of went on to become major hits including Mungaru Male, Godi Banna Sadharana Maikattu, Kavaludaari and KGF Chapter 1. Because he remains a sought-after actor in his 70s, he is often compared to Amitabh Bachchan. This comparison, the actor says, is unfair on Amitabh Bachchan. "He is a legend and has done more work than me. He puts in the same passion for a three-hour film or a 15-second advertisement, which I am incapable of. He is a terrific brand and is from the Hindi film industry, which has a larger reach. However, comparing me to him is the people's verdict, and I humbly accept this honour."


Source link