In 2016 that art connoisseur and cultural activist Soorya Krishnamoorthy experimented with a new form of theatre, "realistic drama series" titled Chayakkadakathakal (Tea shop stories). It had six plays set against the backdrop of the ubiquitous chayakkada (tea shop), with the same set of characters and actors and same narrative style.
After staging the plays across India, he is now making them into six short films. The venture, produced by Doordarshan, has already gone on floors. "The success of the plays went beyond our expectations and the offer to make short films came from the national broadcaster. I consider it a huge recognition," says Krishnamoorthy, who will be directing all the films.
The stories are set in an imaginary village, Chamundipuram, by the banks of the fictional river Chamundi and the tea shop is Chamundivilasam Chayakkada. The six stories are 'Bheeman Ravunni Nair', 'Theetta Rappayi', 'Amma Thankamma', 'Kalathil Padmini Makal Ammu', 'Thorappan Gonsalvaz' and 'Anamika'.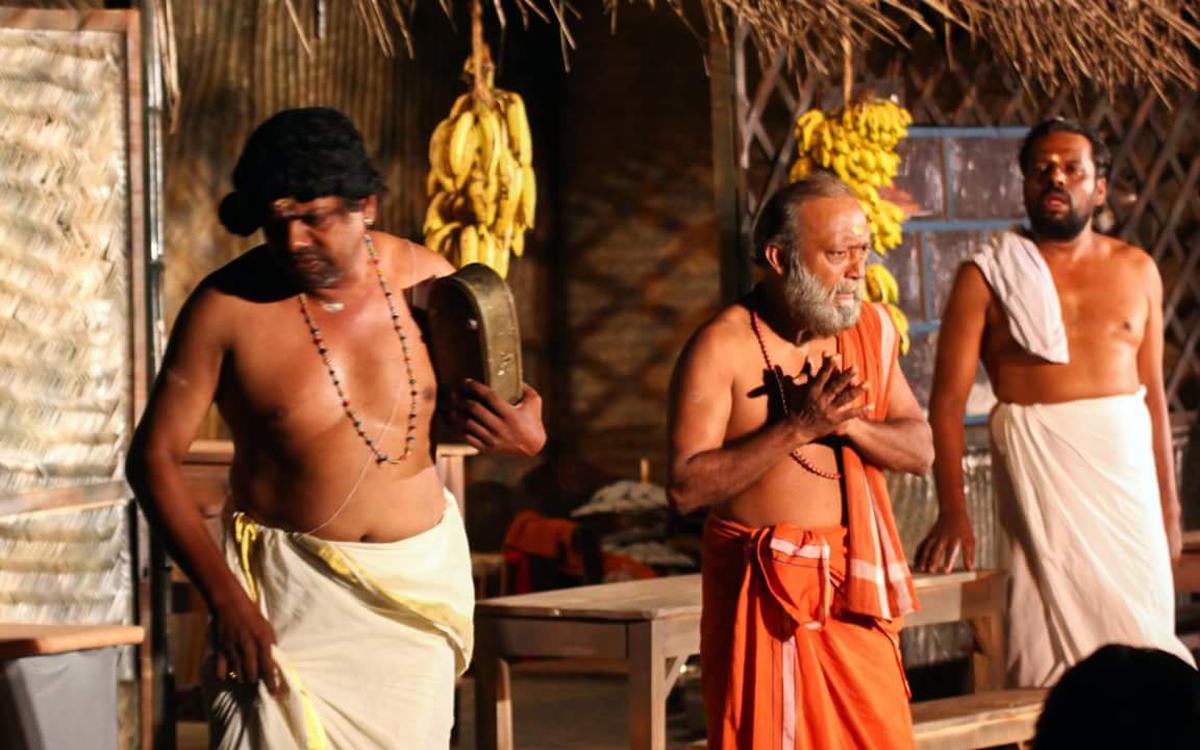 'Bheeman Ravunni Nair', based on a character from MT Vasudevan Nair's work, is about Ravunni, a Kathakali actor who has lost one leg and is now an assistant to Nanu Nair who runs the tea shop. 'Theetta Rappayi' is inspired by the real-life story of a native of Thrissur, who had an insatiable appetite. 'Amma Thankamma' talks about the strained relationship between an aged mother and her son who stop by the tea shop.
While 'Kalathil Padmini Makal Ammu' is the poignant tale of a teacher abandoned by her husband and her stoic daughter, 'Thorappan Gonsalvaz' is a light-hearted story about the arrival of two food inspectors at the tea shop and the comedy of errors that follows. 'Anamika' features those characters who are addressed by their occupation and not their names, such as the tailor, oracle, postman etc, who are fixtures at the tea shop.
"I ensured that there aren't any villianous characters in these plays. There is an innate goodness and innocence to every one," he explains.
Krishnamoorthy adds that those who acted in the plays will reprise the roles in the short films as well. This includes Neyyattinkara Krishnan Nair, Arun Nath, Sreekumar Mullassery, Devan Nellimoodu, Noble Norbert, and Rachana Narayankutty among others.
Shooting is currently on and the films are expected to be telecast as 13 episodes next month .


Source link